Individual Retirement Accounts (IRAs)
Think About Tomorrow, Save Today
Traditional IRA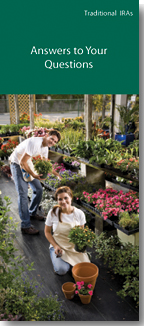 A Traditional IRA plan offers three basic benefits: security for your retirement years; tax-deferred interest until you withdraw your funds (as early as age 59 1/2); and a possible deduction from annual gross income on your federal income tax return.*
At United, you can also count on:
• High rate of return on your investment
• Competitive interest on even the smallest IRA balance
• Convenience of payroll deduction for easy contributions
• IRAs are separately insured up to $250,000 by the NCUA.
You can deposit any amount into your IRA Share Account, and you may even be able to roll this investment into an IRA Certificate or Money Market Account for an even greater return.
*Consult the credit union for further details and a tax specialist to see if your IRA investment qualifies as a tax deduction.
The maximum yearly contributions per individual for all Traditional IRAs is $5,500 plus an additional $1,000 "catch-up" contribution for those owners age 50 and older. (Not including Coverdell Education Savings Account or roll-over contributions).
Roth IRA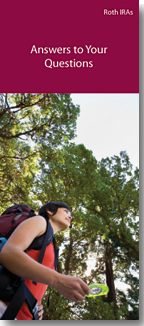 With the Roth IRA, you may withdraw your contributions tax-and penalty-free at any time. Earnings may be withdrawn tax-and penalty-free under a variety of conditions. Additionally, contributions are allowed after age 70 1/2 as long as you earn income.
Coverdell Education Savings Account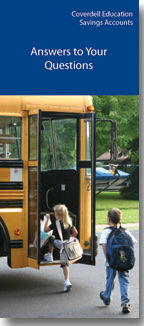 The Coverdell Education Savings Account allows you to contribute until the beneficiary reaches age 18. It allows you to withdraw your contributions tax-and penalty-free if used to pay for the beneficiary's tuition or qualified educational expenses. You can also transfer funds from one child's account to another child in the family. Annual contributions to all Coverdell Education Savings Accounts opened on a child's behalf must not exceed $2000.
• No monthly fees.
• Contributions may be made in "lump sums" or by regular deposits to the IRA Share throughout the year.
• Dividends on IRA Shares are paid quarterly.
• IRA Share Certificates are also available with a minimum deposit of $500 and terms of 12 and 60 months.
• Interest on IRA Certificates is paid monthly.
• For Current IRA and IRA Share Certificate rates, check out our rates.
For Current IRA and IRA Share Certificate Rates, come speak to us today!